Spotlight on Armorgard – On Site Storage Solutions
WHAT WE LIKE ABOUT ARMORGARD
Updated May 2023:
Spotlight on Armorgard – we take a closer look at Armorgard – one of the premium brands in our hire fleet.
FOCUS ON QUALITY TOOLS AND EQUIPMENT
Here at THX, we pride ourselves not only on the service we provide, but also on the quality of the products we hire out. It is essential that our customers can get on with the task-in-hand, knowing that the tools and equipment on-hire won't let them down mid-job – delays can be both frustrating and costly.
As a tool hire company, the last thing we want is to have to replace products because they are not up to the standards our customers expect. Therefore, when selecting tools and equipment for our hire fleet, we aim to collaborate with trustworthy brands and manufacturers that can deliver high-quality, durable products designed to perform their intended tasks effectively.
Armorgard is one of the main suppliers of our range of on-site storage solutions.
With over 30 years in the industry, Armorgard has been a key player in providing reliable and secure products that can withstand the everyday challenges encountered in the construction field.
All our products are built on a strong foundation of security and carry the reputation of indestructible and reliable within the industry.

ARMORGARD

Armorgard's impressive product portfolio offers a number of market leading product ranges. The brand is renowned for designing and manufacturing It has a reputation for products that are reliable, robust, and secure, including:
Equipment and tool storage
Work platforms and units
Welfare range
Manual handling products
Hazardous goods storage
Spotlight on armorgard – WHAT WE LIKE ABOUT ARMORGARD PRODUCTS
We love that Armorgard products are meticulously designed for the job they need to do, whilst understanding the environment they are used in.
Armorgard is one of our key suppliers, particularly in the realm of on-site storage, and this is down to the quality of their build. They are robust, reinforced and resilient – able to take the on-site battering that comes with busy construction sites.
And, with tool theft a costly and on-going challenge for the construction industry, products such as Armorgard's TuffbankTM line which provides high top-of-the-line security and is SBD (Secured by Design) accredited.
Sustainable procurement
Sustainability is important to THX, and we are actively increasing the number of suppliers who are committed to working towards sustainability. Armorgard is a certified carbon neutral company and on a journey towards carbon net zero.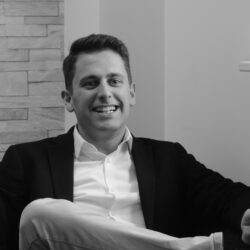 "It is so important to ensure we are providing reliable tools and equipment to our customers and not have to replace products due to issues with poor quality. Armorgard has been part of our hire range for years due to the quality of their products and the positive feedback we get from our customers."

Jorn Reeves, General Manager, THX
spotlight on armorgard – POPULAR ARMORGARD PRODUCTS WE STOCK
Armorgard are one of the key suppliers of our on-site storage solutions. Allowing our customers to store their tools and equipment safely, securely, and efficiently while on-site.
Armorgard provide a range of storage options, catering to everything from storing hazardous chemicals to storage coffins for copper piping. Given the ongoing challenge of on-site tool theft on-site tool theft in the construction industry, Armorgard's TuffbankTM line holds the necessary accreditations to provide high-spec security.
Below, we highlight some of our most frequently hired Armorgard products:
Site Security Chest
Part of the TuffbankTM series of tool and equipment storage, site security chests provide secure storage for your on-site tools, offering a formidable deterrent and solid barrier to help reduce the instances of tool theft on site.
Armorgard FlambankTM
Armorgard's FlambankTM is a secure vault for locking away hazardous chemicals and flammable substances. The Flambank complies with all the relevant COSHH regulations and is build to the same high specifications as the Armorgard TuffbankTM Series.
FlamStorTM Cabinet
The Armorgard FlamStorTM Cabinet is a secure storage cabinet designed to store hazardous substances safely – with the specially designed flameproof vents to prevent build-up of fumes. It complies with all relevant COSHH regulations. Solid and robust, it comes with adjustable shelving and heavy-duty 5 lever deadlocks – helping ensure all your hazardous are accessible yet safe and secure.
Gas Bottle Storage Cage
Gas bottle storage cage is specially designed to store gas cylinders safely and securely, such as butane or propane gases. Fully compliant with LPG gas storage regulations, you can rest assured that they are safe, secure, and out of reach.
FittingStor TM
Armorgard's FittingStorTM is designed to keep tools and components in a practical, secure environment. Its heavy-duty castors mean it is easily moved from task to task on site. Robust and reliable as you would expect from Armorgard, inside features removable shelves and removable fittings bins – making it a flexible and practical storage solution.
Armorgard Cutting Station TM
Available with an inbuilt Dust and Fume extraction system (SS7X), the Armorgard Cutting StationTM is a purpose-built workstation. Health and safety include sound-deadening foam (fire rated) to minimise noise pollution, and robust screenings for protection against sparks. Ideal for cutting cable tray, pipes, and conduit.
Copper Storage Coffins
Copper piping continues to be targeted by thieves. Armorgard's portable PipestorTM not only keeps copper piping organised, but it also serves as a deterrent with a heavy-duty door lock. It is flexible too, as it can be easily extended to take longer lengths of pipe.
Armorgard PipeRackTM
Flexible, mobile conduit and pipe storage solution. With 1 tonne or 2 tonne storage capacity, the Armorgard PipeRackTM ,is a cleverly designed wheeled storage rack. Its collapsible functionality makes it easy to store and its heavy-duty castors makes it easy to move around on-site. And as you would expect, it is durable and built to withstand demands of a construction site.
LoadallTM Folding Board Trolley
The Armorgard LoadallTM a great space-saving folding trolley – ideal for transporting and storing large sheets of board. Its robust castors make it easy to manoeuvre on-site even when it is loaded up with material. Designed with the end user in mind with grab handles and side loading.
SpoolKartTM Cable Trolley
The Armorgard SpoolKart Cable Trolley is a unique solution to the electrical industry providing a sturdy, yet mobile cart for safe and efficient dispensing of multiple cable spools via an anti-tangle bar. wherever you find yourself on site, the SpoolKart will keep you equipped with multiple reels, from data to power, and the tools you need to get the job done.
Armorgard Ductrack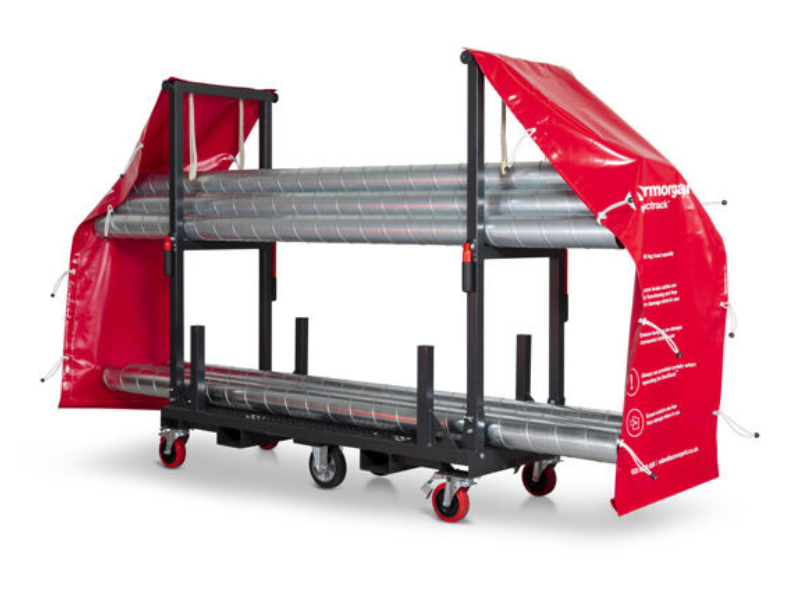 The Armorgard Ductrack simplifies and promotes safe and efficient storing, moving and protecting of ducting and pipework on site. With two different sizes certified to carry a weight load capacity of 1 tonne, storing your ducting off the floor, making it readily accessible just became a lot easier.
Armorgard Flexikart
With a 750kg load capacity, this sturdy trolley is ideal for moving materials around busy construction sites and storing them off the ground. The Armorgard Flexikart is versatile for tonne bags, bundles, and pallets. Featuring four round folding arms, for universal use with scaffold clamps, and four swivel castors, the FlexiKart is easily maneuvered in any direction.
We know that our customers require reliable, high quality tools and equipment to help them carry out their projects efficiently. Which is why we stock Armorgard products. We trust their quality and so do our customers – which is reflected in the feedback we receive.
See our full range of Site Equipment
If you liked Spotlight on Armorgard, you may also like our other Spotlight on Articles: