THX Careers – customer delivery operatives – £28.5K
Join our fast-growing transport team and be the face of THX.
You'll be part of an incredible team that leads the way in providing a first-rate hire experience within the tool hire industry.
We work hard Monday-to-Friday to achieve this and we're keen to hear from people who believe they have the customer service skills, grit, and pride to be part of our van and HGV driving team.
You can find out more about being a THX Customer Delivery Operative below.
BEING A THX CUSTOMER DELIVERY OPERATIVE
At THX we are transforming our industry.  We provide exceptional customer service via our unique systems, processes, and, of course, our people.
Yes, our work is challenging –  we provide next-day delivery of our hire items to the construction industry, delivering on-time 98% of the time, including across London – but there are plenty of rewards.
And, with a great attitude there are plenty of opportunities.
See Job Description
DELIVERIES AT THX – TOUGH BUT REWARDING
Our Customer Delivery Operatives work independently but are supported by our account managers and other driver colleagues, using our order tracking system to provide precise and paperless recording of all deliveries and collections we make.
We'll be honest: this role isn't only about making calls and tapping screens – we repeatedly lift and move heavy items, safely and carefully over a range of surfaces throughout our working days.
Then there's the driving in London….oh and bear in mind that this all has to be done within the demanding time constraints that our customers require! (ps. You'll probably get caught in a traffic jam on the way home too – at least you'll get paid overtime!)
what do our drivers say?
"I started working for THX in August 2021. I really enjoy my job, don't get me wrong it's hard work but for sure the pros outweigh any negatives. My colleagues are great, and everyone is supportive! There are many benefits with working for THX including getting weekends off which is valuable as I can see my beloved football team!"
Martin Kidd
THX Customer Delivery Operative since August 2021
"I've been working at THX for almost 5 years now. It can be hard work some days but I still have a good work-life balance. I work alongside a great team of people who are always willing to help each other out."
Matt Pearson
THX Customer Delivery Operative since 2017
WHAT Could a DELIVERY ROLE AT thx mean for you ?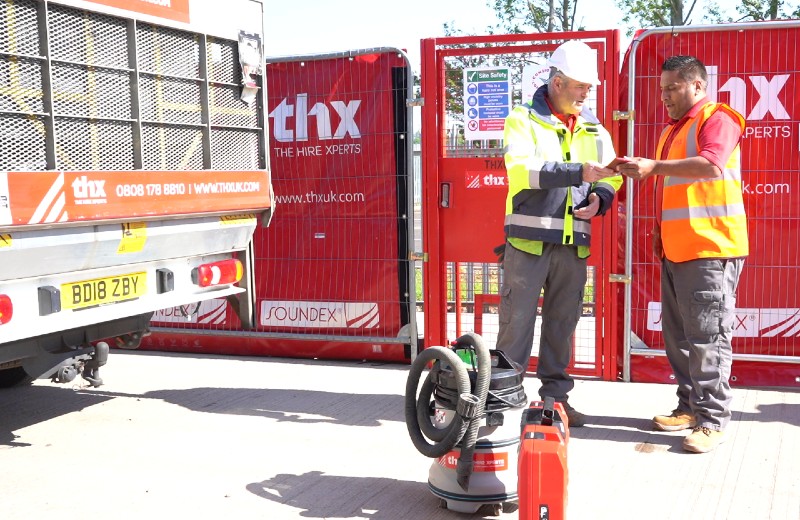 Yes, there are daily challenges, but the role offers plenty of rewards too.
In return for your hard work and dedication to providing an all-round excellent service for our customers, we offer an excellent package for our Customer Delivery Operatives including:
Competitive salary. A starting salary of £28,500 for 47.5 hour working week 
A permanent employment contract – we're committed to you for the long-term
25 days holiday
Recognition for exceptional work and commitment to providing and enhancing customer service
Monday – Friday – No weekend working
A well-stocked drivers' kitchen with access to free food and refreshments
Investing in our team
It is the people who make THX what it is today – our customers and our employees. We value and respect each and every member of THX and believe that the success of THX is the result of a whole team effort.
Developing skills is important and we actively encourage team members to undertake learning for career development. For example recent driver training includes:
HGV Training
Forklift Training
Leadership Mentoring
In addition, everyone in the company has free access to the LinkedIn Learning portal.
BECOME PART OF THE THX TRANSPORT TEAM – APPLY TODAY
We are looking for candidates with a positive, can-do attitude who understand the importance of providing our customers with a first-rate hire experience.
So, if this sounds like the job for you, then come and be part of a great team. Click on the button below for the full job description and to apply.
See Job Description