SITE LIGHTING – HOW TO WORK SAFELY ON SITE
The importance of site lighting: Darker mornings, darker evenings and general lack of sunlight can have a significant impact on the working environment. Poor lighting not only puts construction workers at risk, but it can also have a measurable impact on productivity.
To ensure work on-site can continue safely and efficiently during times of low or reduced natural light, it is important that artificial lighting and emergency lighting is in place to provide sufficient illumination for both individual tasks and general movement around the site.
Why is Site lighting so important?
According to research, vision is our most dominant sense. People receive about 83% of their information through their sense of sight. So, not only is a properly lit working environment going to make most tasks easier, but it is also an essential safety consideration.
Employers have legal responsibilities to ensure lighting is safe to employees, site contractors and anyone else who may visit their premises. According to the Health and Safety Executive's Light at Work (HSG38) , workplace lighting should:
Allow people to notice hazards and assess risks
Provide enough light for the working environment and the task
Enable people to see properly and discriminate between colours (particularly important with safety warnings)
Not cause glare, flicker, or stroboscopic effects
Not create big differences in light within an area or between adjacent areas
Meet any special needs of individuals
Not pose a health and safety risk itself
Be positioned to allow safe maintenance, replacement, and disposal
Include, when necessary, suitable, and safe emergency lighting.
If not taken seriously, there are a number of lighting hazards that can impact the health and safety of workers on your construction site.
There was an average of 61,000 cases of non-fatal work-related injuries in construction between 2017/2018 – 2019/2020
Accidents
Construction already has the highest incident of work-related injuries when compared to other industries with similar work activities (HSE November 2020). Poor lighting can increase the chances of an on-site accident occurring, as potential hazards are not so easily seen.
Health
Inadequate lighting can have an impact on health, it can contribute to eye strain, headaches, migraines, fatigue, and eye discomfort.
Cost to business
Poor lighting can have an impact in terms of cost to business in the form of; time off work due to accidents, injuries or health, increased absenteeism, and reduced productivity.
You can minimise such risks by ensuring you have the right site lighting for the task in hand.
What to consider when sourcing temporary artificial lighting for construction sites
There are many types of lighting for construction sites – from festoon lighting to portable LED site lights. Of course, the amount of light needed will vary and depend upon the type of task being undertaken. You may wish to refer to guidance from the HSE (HG38) which provides minimum lighting levels for various construction activities.
Here are a few general things to consider thinking about artificial lighting solutions:
Task / activity being undertaken
The lighting required will depend upon the activities being undertaken. Very detailed work will generally require brighter lighting and the type of surrounding surfaces may have an impact – for example does the surface absorb or reflect light?
Size of area
What size of area needs covering? You may well need a combination of site lighting solutions for any given area – lighting for safe general movement around the site, as well as specific tasks. Also consider the environment, if the lighting is for external use then lighting solutions will need to be weatherproof.
Access to a power source
Is there easy access to a power source? If not, you may need to consider a portable generator (although bear in mind that you should avoid using generators in areas that do not have good ventilation) or a rechargeable solution
LEDs.
LED lights are more environmentally friendly than traditional lights like halogen, and 95% more energy efficient. They are also safer, because even though they produce high temperatures, most gets converted to light so they do not get as hot.
Types of temporary Site lighting solutions
Here are some of the main types of temporary lighting solutions you are likely to come across:
General purpose work lights such as Contractor LED light or Plasterer LED light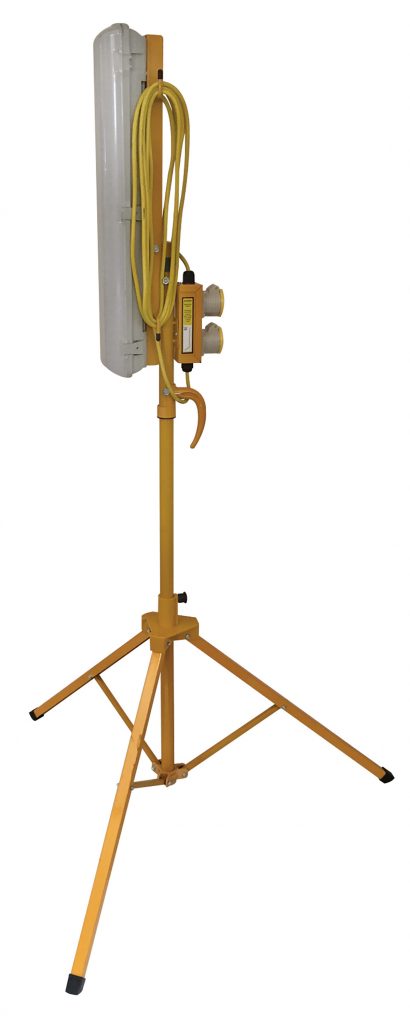 General purpose LED work lights are suitable for a number of different tasks and activities – they are an energy efficient way to create floodlighting and illuminate large areas of a site, without the need for a heavy duty generator.
Portable site light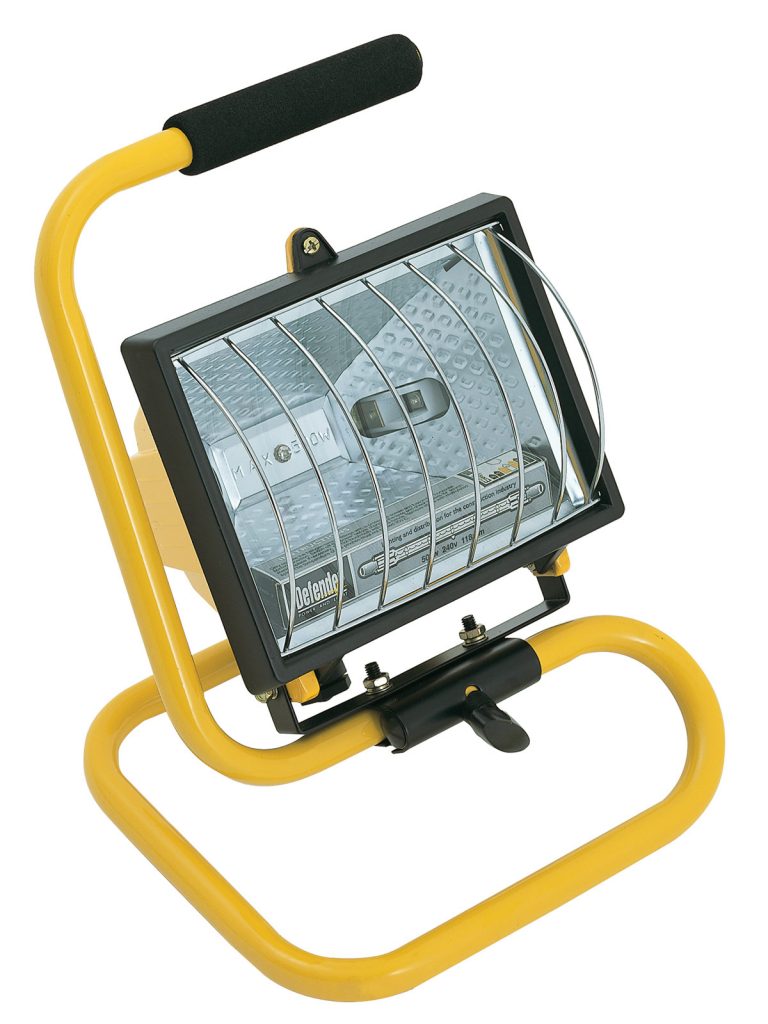 Portable site lights are easily transportable, low-level handheld lights. They are small and compact so are good for lighting areas with restricted space or height. They are also suitable to be suspended from the ceiling or set on the ground.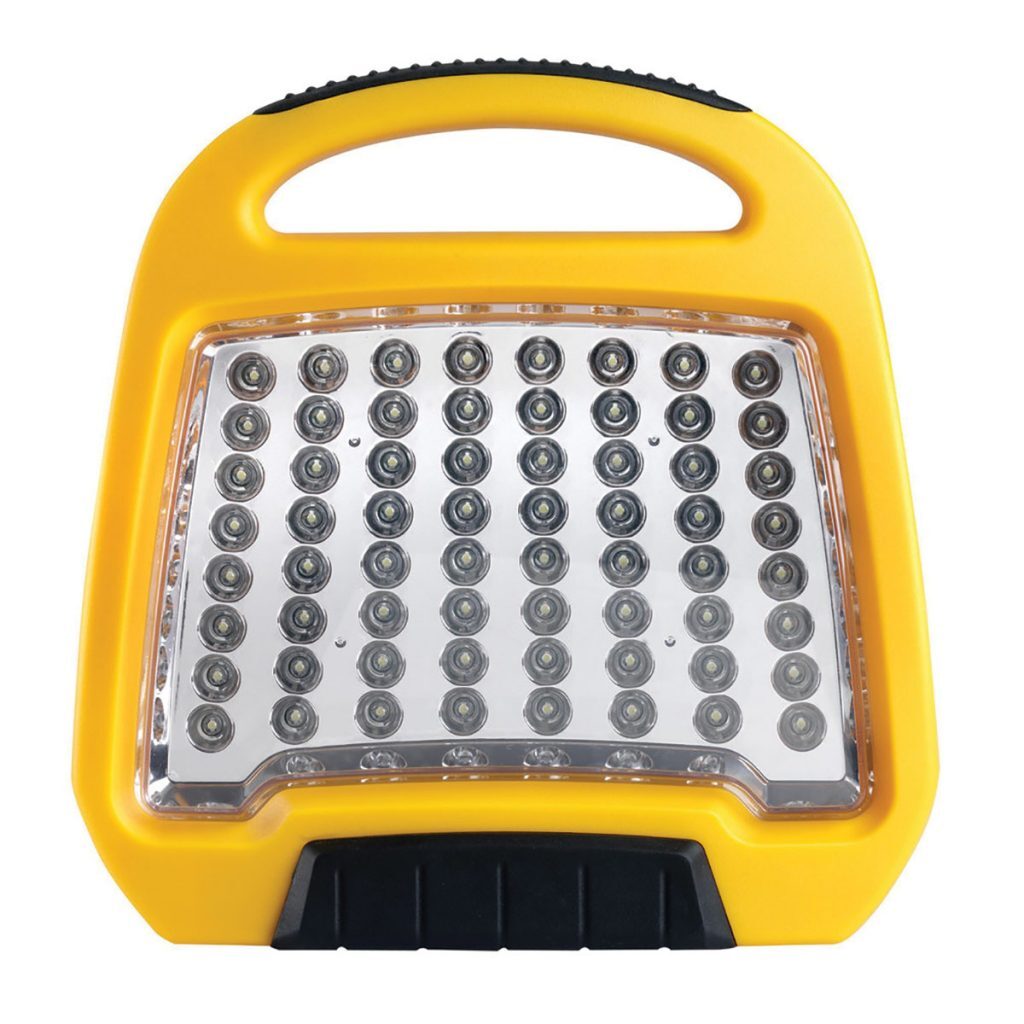 LED compact floor lights are a good option for illuminating small, awkward work areas where space is at a limited. They are tough, sturdy, and stable so a good option for construction sites.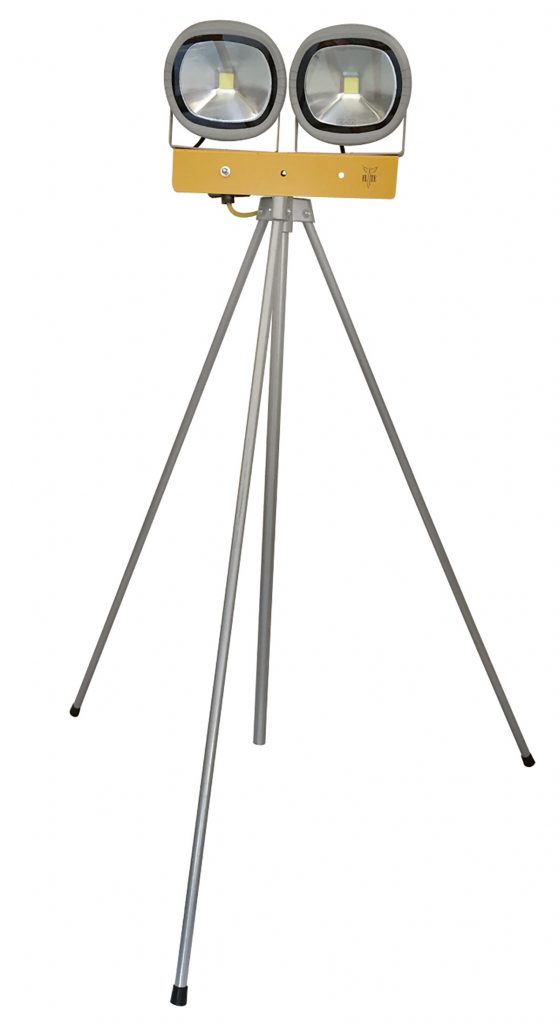 LED floodlights provide high intensity illumination so can be used for both general site illumination and more detailed work.
Festoon lighting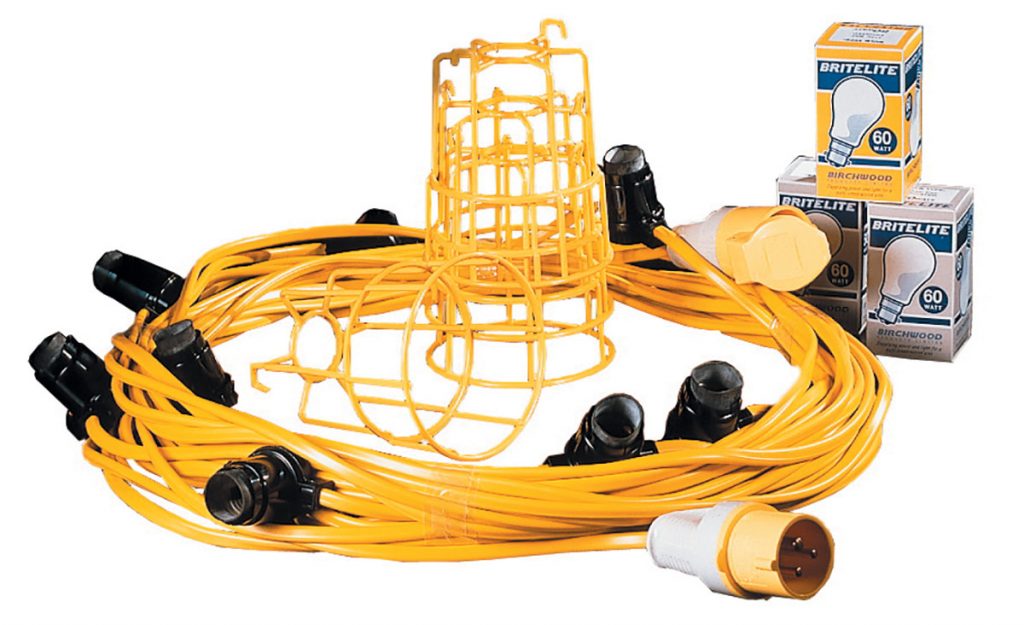 Festoon lighting can provide medium to low level lighting on large site areas and walkways. Because they are robust and easily suspended, they can also be used to provide illumination by being strung along scaffolding, stairwells and fencing – both internally and externally.
Uplighter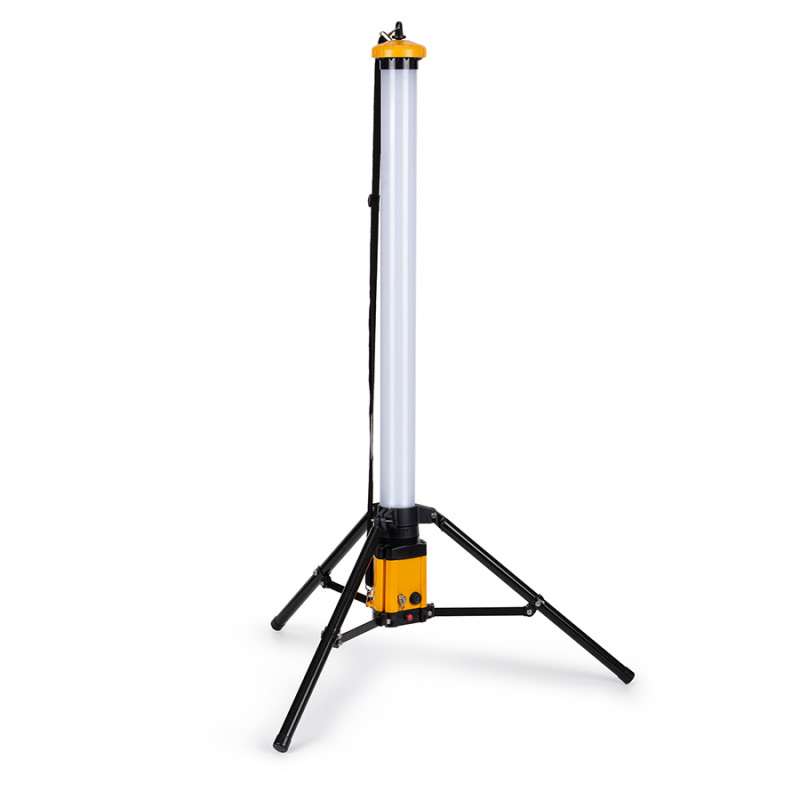 Uplighters can usually be used both indoors and outdoors. Low energy versions can provide high light output to help avoid trip hazards. Some versions can be removed from their bases to provide a lighting stick that can be laid down, carried, or hung from the ceiling.
Rechargeable LED lantern

Rechargeable LED Lanterns are a great solution when you don't have access to a power source and a generator may not be suitable.
Ensuring your construction site is suitably illuminated, both internally and externally, particularly during the long dark days of winter is essential. Not only to ensure efficient working but for the safety of workers, contractors, and anyone else visiting your site.