Safety when working at height
Work at height means work in any place where, if precautions were not taken, a person could fall a distance liable to cause personal injury. This covers many common tasks, from working on a ladder, a roof, or on top of a fragile surface. It is one of the most dangerous occupations if the risks are not addressed and a plan is not put in place to eliminate or reduce the risk of injury. Even a fall from a small height can lead to serious injury, and everyone from construction workers, to decorators and window cleaners, need to have the appropriate system in place to protect themselves and those around them.
Contents
Working at height statistics
What's the law?
Avoiding work at height
Preventing a fall occurring
Minimising the risk
Inspecting your equipment
Using ladders and step ladders
Using scaffold towers
The role of the employee and the employer
Working at Height Statistics
According to HSE, falls from height are still one of the most common causes of injuries to workers. They accounted for a staggering 28% of fatalities in the workplace from 2012-2017 and 7% of non-fatal injuries. Whilst the number of accidents per year has reduced, it is still a serious concern. And it's not just limited to construction, the risks remain high across other sectors including agriculture, forestry, and manufacturing. The most common accidents outside of construction include falling through fragile roofs and through roof lights, and when roof repair or cleaning was being carried out.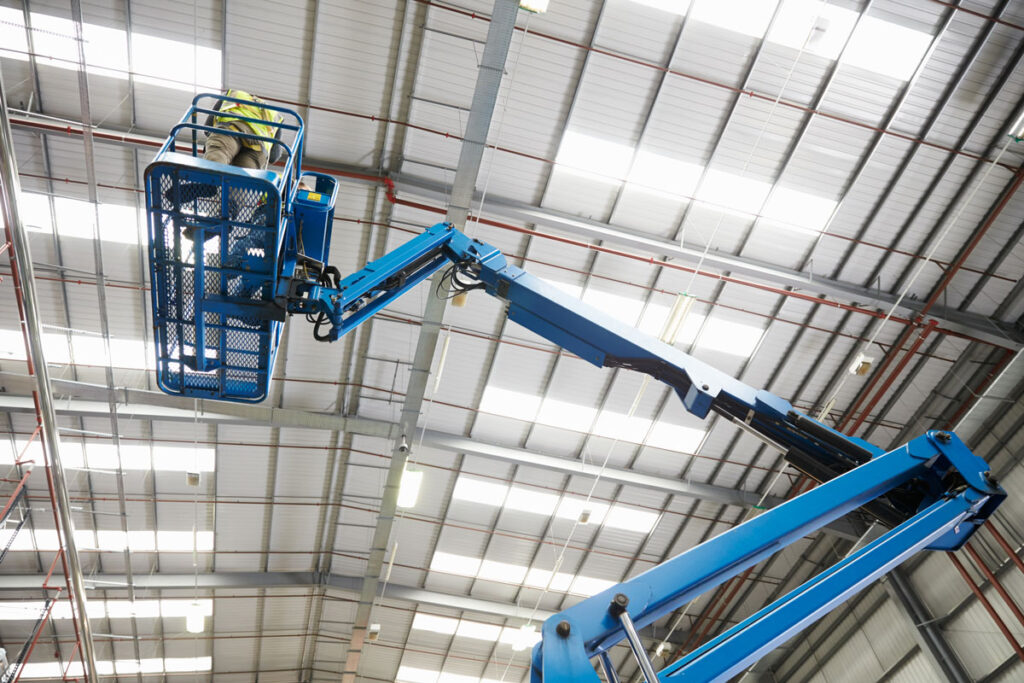 What's the law?
All workplaces need to comply with the Work at Height Regulations (WAHR). If you are an employer or you control work at height, for example, if you are a contractor or a factory owner, these regulations apply to you. The rules set out in WAHR require these people to ensure that:
all work at height is properly planned and organised
those involved in work at height are competent
the risks from work at height are assessed, and appropriate work equipment is selected and used
the risks of working on or near fragile surfaces are properly managed
the equipment used for work at height is properly inspected and maintained
Avoiding work at height
Due to the significant risks involved, you should avoid working at height as far as it's reasonably practicable to do so. Where possible work should be carried out from ground level, by using extendable tools for example. Understandably there will be situations where this is not practical, and that's when a thorough risk assessment and safety procedure needs to be introduced and strictly adhered to.
Preventing a fall occurring
If working at height cannot be avoided, the next step is to establish how you can prevent a fall occurring for the task in question. Can you use an existing place of work that is already safe? For example, a non-fragile roof with a permanent perimeter guardrail. If yes, then that is the preferred option. If no, it's time to consider what protective equipment you will need.
Consider measures that protect everyone at risk (collective protection) before measures that only protect the individual (personal protection). Examples of collective protection include mobile elevating work platforms such as scissor lifts, tower scaffolds, and scaffolds. Personal protection may include a work restraint system designed to prevent a worker from getting into a fall position.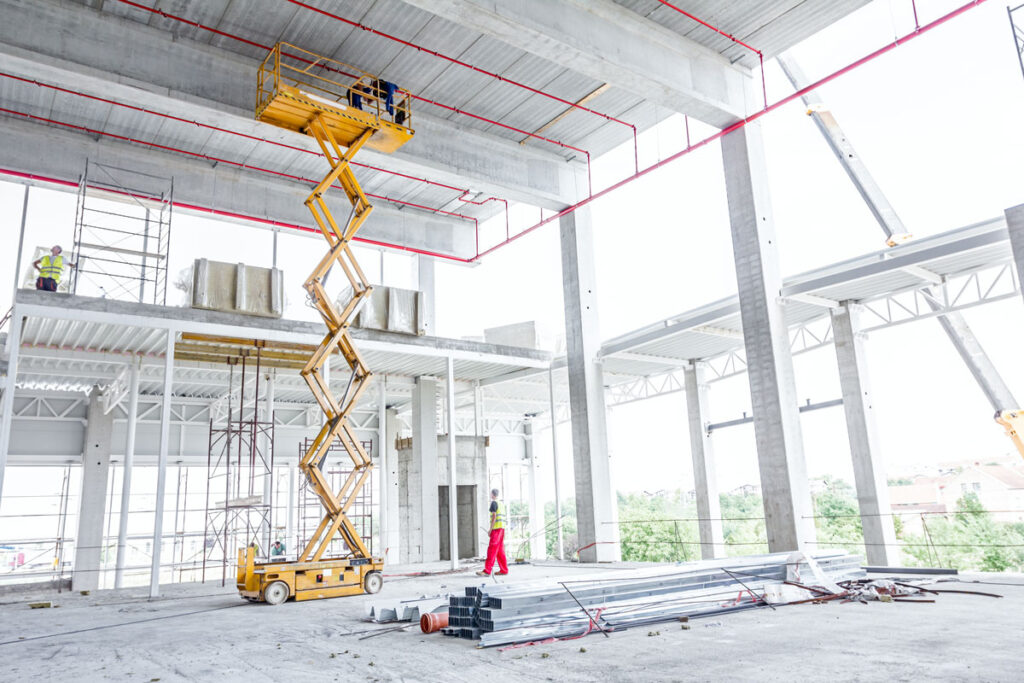 Minimising the risk
Where the risk cannot be eliminated entirely, you will need to take steps that instead minimise the possibility of a fall. There are several factors to weigh up, including the height of the task, the duration, the frequency, and the nature of the surface being worked on. By reviewing your access requirements you can determine if the distance and the frequency can be reduced.
It's also important to pay close attention to the surrounding environment, considering what risks are present, whether there are any weak areas of the site (these should be identified and clearly marked) and if the weather conditions could compromise a worker's safety. Always ensure that once the access equipment is in place it is completely stable and secure.
Providing the appropriate fall protection equipment is another way to minimise the risks. From soft landing bags to roof man anchors, there are a variety of options available for reducing the risk of injury should a fall occur. Any emergency situations must also be considered and evacuation procedures for those working at height should be carefully planned out before work begins.
Inspecting your equipment
Always inspect your chosen equipment prior to use, and make it a habit to check for faults, weaknesses or issues. This includes the access equipment, fall protection and any PPE that has been supplied. If this is strictly adhered to you're less likely to experience an equipment failure at the worst time.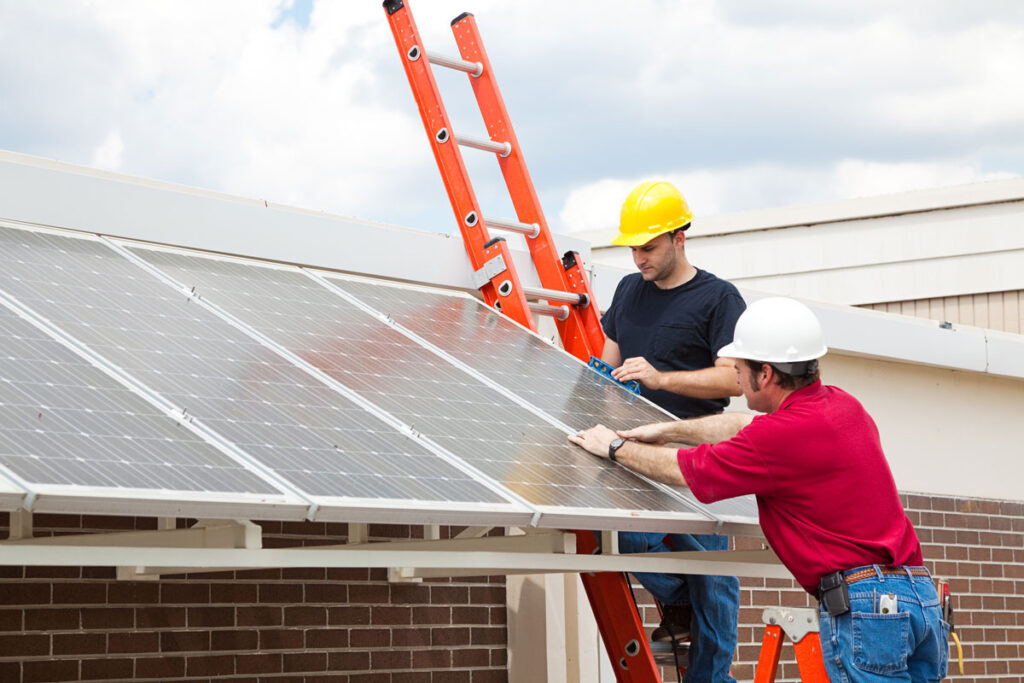 Using ladders and step ladders
Ladders can be used for work at height when the use of other work equipment is not justified because of the low risk and short duration, or when there are existing workplace or site features that can't be altered.
Ladder safety tips:
Use the right type of ladder for the job in question
Ensure adequate training has been completed on site
Be aware of all the risks and the measures to control them
Do a pre-use check and repeat if something has changed e.g. ladder dropped or moved
Don't overload, the person + anything they are taking up should not exceed the highest load stated
Don't overreach, keep your belt buckle inside the stiles and both feet on the same rung during the task
Don't rest against weak surfaces e.g. glazing or plastic gutters
MYTH BUSTING: It's actually a myth that you need to have two feet and one hand on a stepladder at all times. When both hands are needed to carry out a brief job, workers need to maintain three points of contact. This means they can use their knees or their chest to help with stability.
Using scaffold towers
Only a trained and competent worker should be responsible for building, inspecting and dismantling scaffold towers. They should be inspected before use, at suitable intervals and any time something happens that could affect stability or safety. There are two recognised safe methods for assembling and dismantling a tower, these are Advance Guardrail (AGR) and Through The Trapdoor (3T).
Crucial scaffold tower safety features:
Guardrails fitted all the way around every platform at a minimum height of 950mm and with a maximum 470mm vertical gap between the guardrails and the platform
A built-in access ladder or staircase for safe ascent and descent
4 stabilisers of the correct size for the height of the tower
Toe boards to prevent the fall of any materials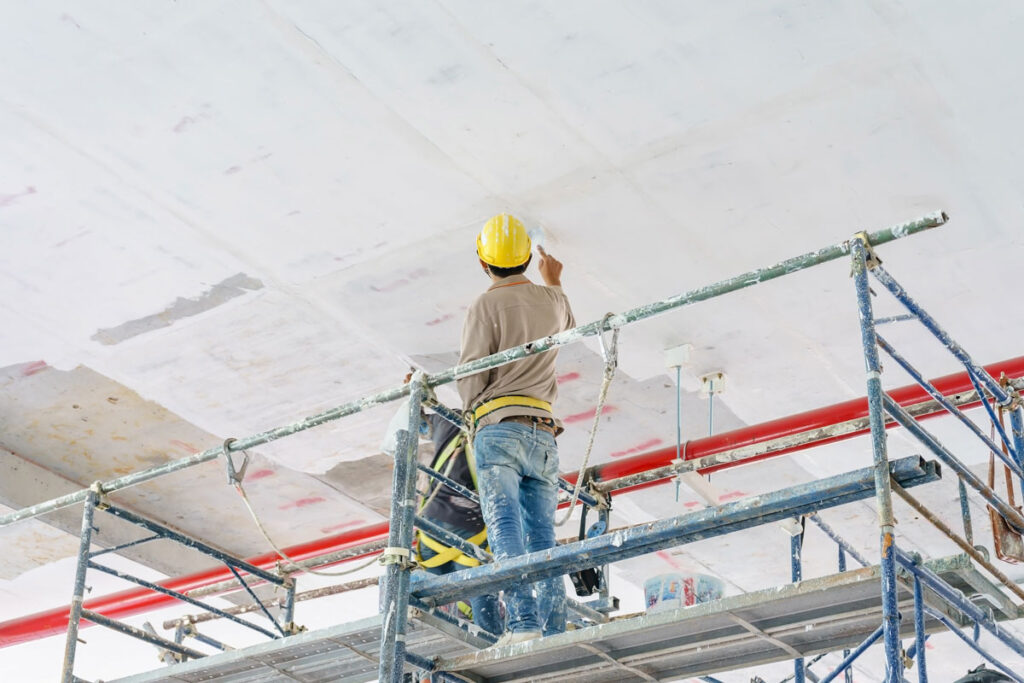 The role of the employee and the employer
Employees have general legal duties to take care of themselves and others around them and to cooperate with their employer in regards to all the health and safety measures in place. They must use equipment and safety devices that have been supplied properly, in accordance with their training and instructions (if for some reason they believe following instructions would be unsafe they should seek further instructions). If any safety hazard is identified they must be reported to the employer as soon as possible.
The importance of these measures should always be emphasised by any leader, and employees must be aware of the potential risks arising from their work, any proposals put forward to manage these risks, and any new training required. By addressing these points regularly and placing the highest importance on health and safety, you can successfully create a 'culture of safety', that goes above and beyond just regulation compliance.
Remember, it's always better to lose time on assessing the risks and finding the right access and fall arrest equipment than to risk an injury. If you need more guidance on working at height please get in touch with the THX team on 01234 871320 or fill in our online enquiry form.
Sources
HSE Working at height toolbox
Working at height explained
View from the top: Staying safe when working at height