HIVIZ MOBILE ACCESS TOWERS NOW EN 1004-1:2020 CERTIFIED
Certified to the new safety standard
THX is proud to announce that our entire range of HiViz aluminium mobile access towers are now certified to the new design standard EN 1004-1:2020.
You can rest assured that any HiViz mobile access towers you hire from us today are compliant with, and certified to, the recently revised European mobile access tower safety standards.
What is the new safety standard?
EN 1004-1: 2020 (equivalent to the BS EN 1004:2020 in the UK) is the European design standard relating to mobile access towers. This standard outlines the safety and performance requirements that mobile access towers need to conform to. The updated standard was published in the UK in November 2020 and we are now in the transition period until the old EN 1004 is withdrawn on 30 November 2021.
How does it affect you?
If you or your workers use mobile access towers (whether purchasing or hiring) then you have responsibility to ensure that the equipment safe and reliable. You must therefore check that mobile access towers are certified to meet the required standards.
Certification means that the tower has been independently checked and certified by a recognised and accredited organisation. Certification to EN 1004:1:2020 guarantees that it meets the new minimum safety requirements in place across Europe.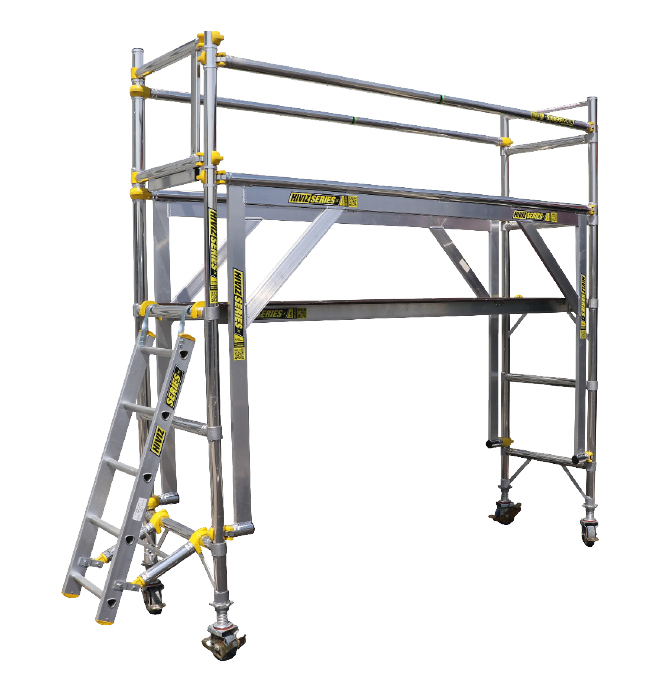 Don't be caught out – hire EN 1004-1:2020 certified equipment now.

Whilst the old safety standard EN 1004 will not be officially withdrawn until 30 November 2021, the earlier you can prepare for change the better. This way you know that the equipment you are using already meets the new safety requirements.
This not only gives you peace of mind that your mobile access towers are as safe for your workers as they could be, but it also means you will not be caught out when November arrives.
For example, if you have jobs coming up that are for a longer duration, you do not want the delay or inconvenience of having to completely replace your mobile tower access mid-project.
Therefore, during this transition period it is a good idea to plan-ahead your access needs to ensure smooth and uninterrupted projects.
Choose safe, EN 1004-1:2020 compliant, mobile access towers – today

All THX's HiViz range of mobile access towers now meet the new EN 1004-1: 2020 safety standards
One of the key revisions for compliance to the new standards are that platform units are secured at both ends so that 'turning or removal by wind is not possible'. THX's towers now come with this 'wind-locked' safety feature.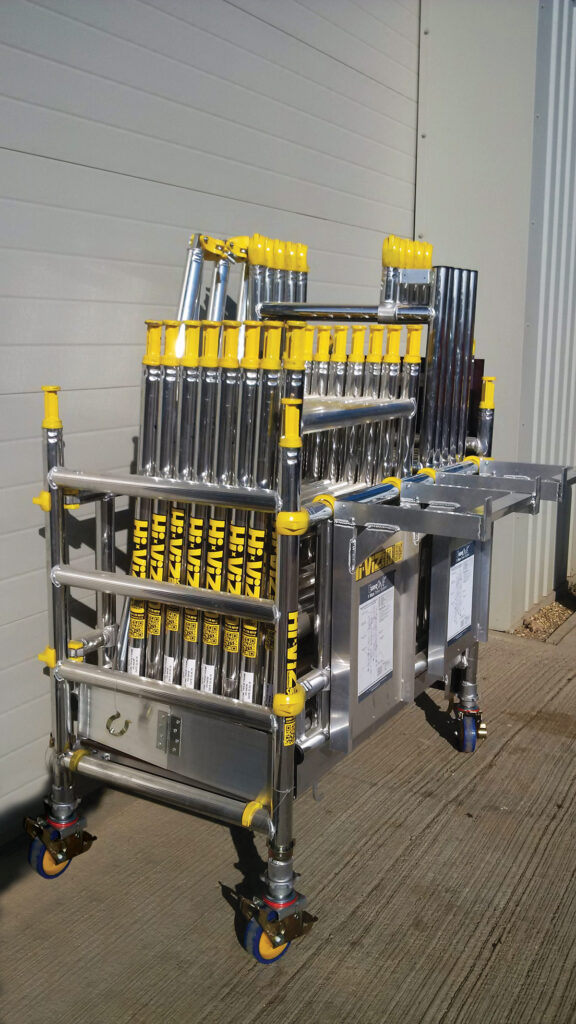 EN 1004-1 2020 certified
Powder coated, high-visibility yellow section on each component makes our towers clearly identifiable.
THX's unique HiViz series towers system is different to those used by most national hire companies – therefore helping reduce on site "borrowing".
The HiViz colour system makes it easy to spot thus minimising the chances of tower loss and subsequent charges
Don't forget, the revised standards officially come into effect November 2021, the earlier you can prepare for the change the better.
Useful reference:
• For further information about the new EN01004-1:2020 safety standards you may find the PASMA EN 1004 revision guide helpful: